Salt Traders
Regular price
Sale price
$22.00 USD
Unit price
per
Sale
Sold out
Share
Tellicherry Black Peppercorns are grown in Kerala, a state in southwestern India along the Malabar Coast. These Tellicherry peppercorns are vine-ripened, allowed to mature longer to develop a deep, rich flavor. Once matured, the peppercorns are picked from the vine just before they turn red. As they dry, the berries turn black. The berries are larger with a full, robust flavor. Tellicherry pepper is considered one of the finest peppers in the world. These berries are fragrant with spice, fresh corn husks (our term for fruity!), and a hint of citrus, with a front-of-the-mouth flavor explosion of classic pepper heat.
Use these peppercorns to season all meats, poultry, seafood, sauces, vegetables, starches, fruit, and desserts. These choice peppercorns were featured in the December 2008 issue of Cook' s Illustrated.
View full details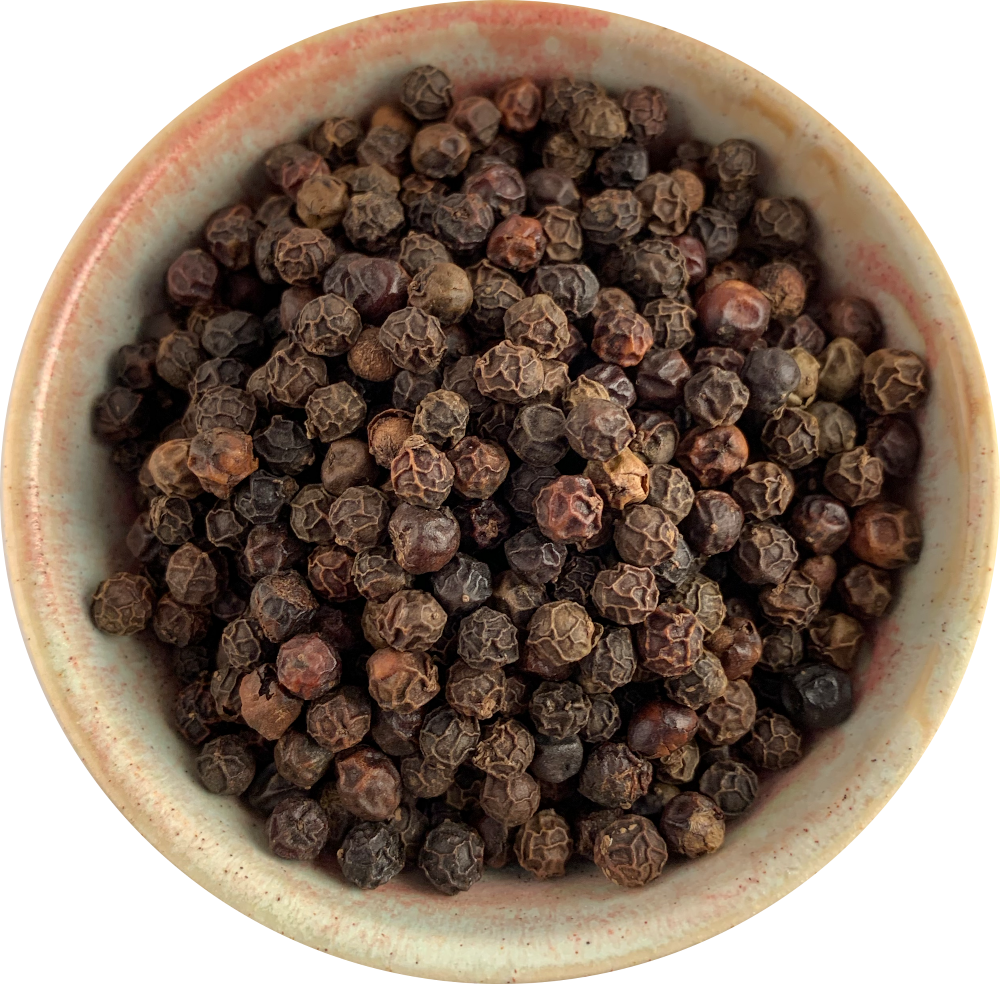 Love this pepper!
There is no pepper like Tellicherry Black Pepper! Thank you for having 1lb bags available!
tellicherry-black-pepper corns found!
Several years ago I purchased five pounds of tellicherry-blsack-pepper corns from a source in New England. When I contacted that vendor, they had an advertisement on their web site stating they sold the product. When I attempted to order the product, I "hit a brick wall" about ordering. I therefore submitted a customer inquiry, and received a telephone call from thier contract Customer Service representative. When I explained the prpoblem, I was told that the vendor had not sold the pepper corns for several years. When I stated that their web site indicated that the product was available, the person was amazed. This initiated my search for another vendor, which led me to you. I found that your price per pound was reasonable; your shipping fee schedule acceptable; and your reponse both order acknowledgement and product shipping date (after order placement) demonstrated sound business practice. I would return to this vendor for other products.