didi davis food
Regular price
Sale price
$25.00 USD
Unit price
per
Sale
Sold out
Share
Smoked Spicy Paprika Salt wood-smoked spicy Spanish paprika blended with moist, crunchy sea salt. Smoked Spanish paprika, known as pimentón, is extremely fragrant and flavorful. This blend contains paprika made from a spicy variety of pepper. Neither too timid, nor too smoky. Nice subtle heat. Sprinkle Smoked Spicy Paprika Salt freely on meats, poultry, seafood, chowder, potatoes, eggs, tomatoes, guacamole, Spanish dishes. Best home fries ever!
View full details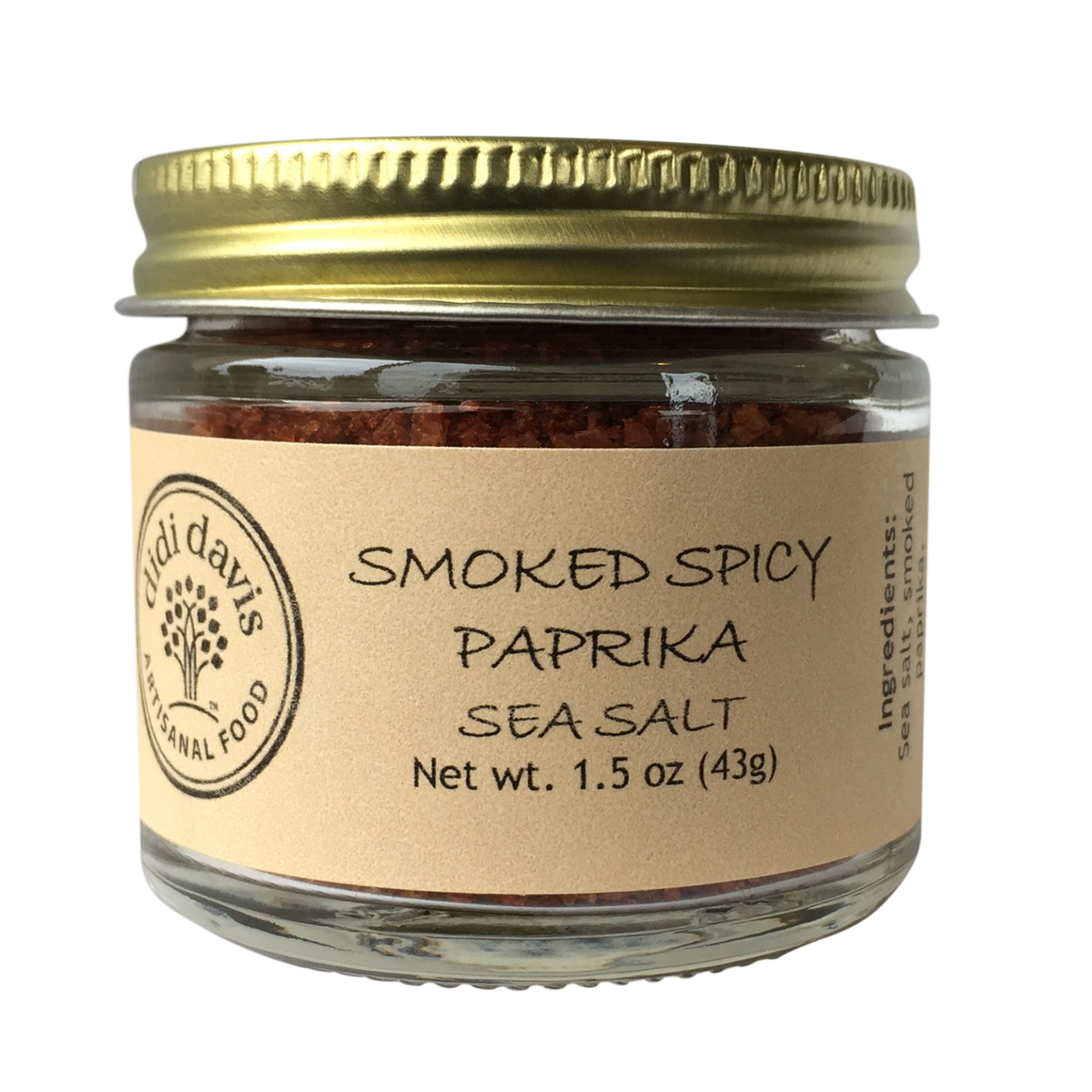 Really love this
The Smoked Spicy Paprika sea salt can add a fabulous flavor to your dishes with just a hint of spice. If sprinkled on right before serving the spice is mild; if added some hours before it 'blooms' to more impact but is never 'hot'. I think you'd have to add a lot more than I add to get to 'hot'. I like spice without pain! Every one of the spices I've tried has been terrific.
Great Pimenton!
I read about pimenton, and then purchased this salt to try it out. Fabulous, full flavored smoky paprika. Delicious on so many things, but I took your advice and tried it on home fries. So easy and REALLY good.