didi davis food
Regular price
Sale price
$10.00 USD
Unit price
per
Sale
Sold out
Share
Season your mac and cheese and cocktails, too. Our new blend brings the crisp, tart flavor of mustard to your table. Smoked Mustard Sea Salt is an infusion of our moist, crunchy sea salt with spices and a hint of smoke; just the right amount to add a depth of flavor and enhance the bite. Add a sparkle to meats, poultry, seafood, eggs, vegetables, potatoes, popcorn, and, our favorite, on egg noodles with butter; the best side for roast beef.
For best flavor and potency when not using, keep tightly closed in a cool, dark cupboard away from direct heat or sunlight.
Here are some of our favorite ways to enjoy our Smoked Mustard Sea Salt:
Roasted nuts tossed with olive oil
Roast Beef
Lisa's Pork Schnitzel; season both the meat and breadcrumbs with the salt
Chicken, grilled or roasted
Seafood, especially shrimp and scallops, or salmon
Egg dishes, especially devilled eggs
Roasted vegetables, especially root vegetables
Mac and Cheese
With egg noodles and butter
Any kind of potato: roasted, baked, mashed, pancakes, home fries
Season unsalted butter and use for bread or to make garlic bread
Popcorn with unsalted butter or olive oil
Rim a cocktail made with bourbon
View full details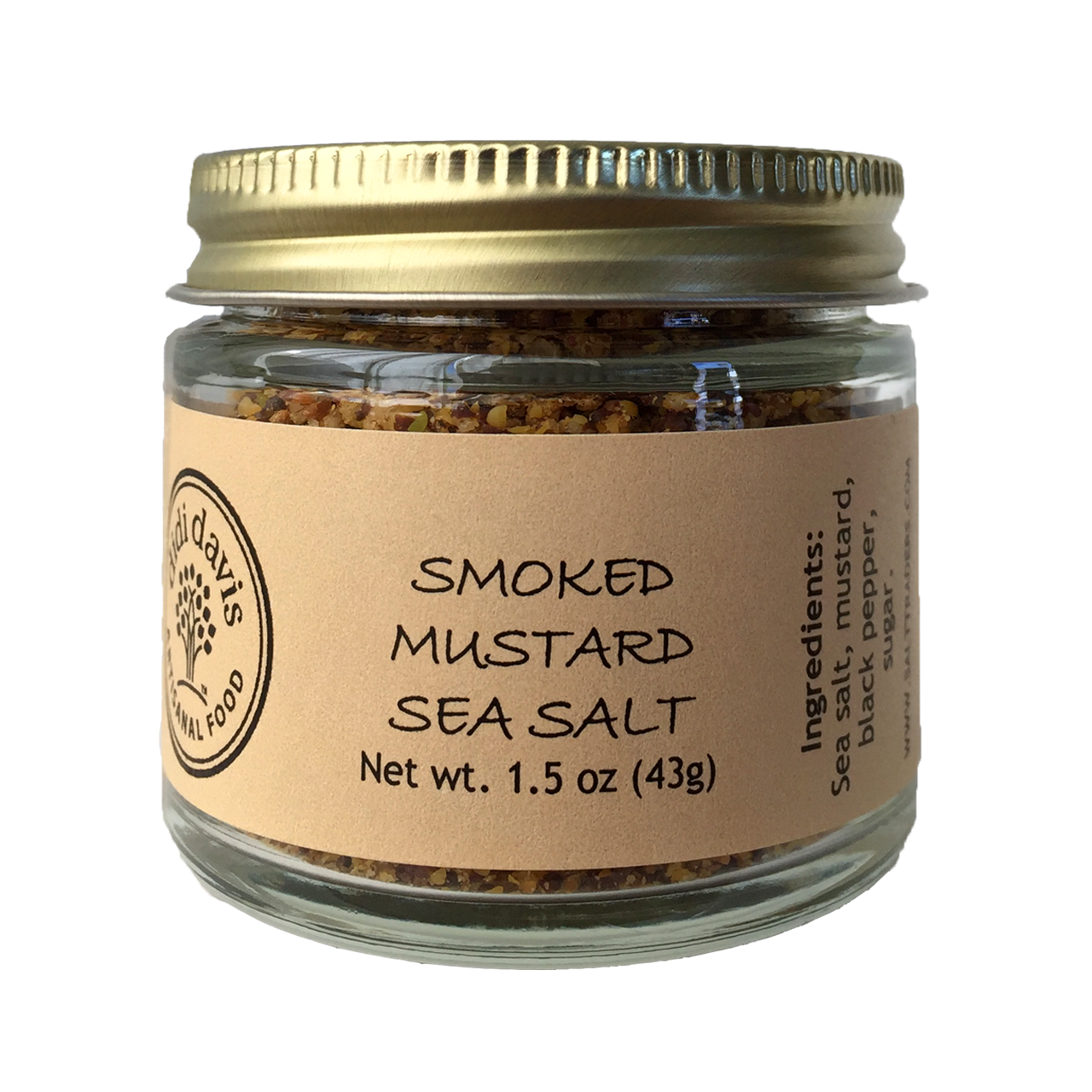 OK
I was expecting more flavor that I got. It's OK, but it's just OK. The REAL deal is the Danish Viking smoked stuff. That's to die for. And if you use too m much, it's to die from.