Salt Traders
Regular price
Sale price
$10.95 USD
Unit price
per
Sale
Sold out
Share
Black Sarawak Pepper is grown on Borneo Island, in the State of Sarawak, in Malaysia. It is a product of Malaysia's Pepper Marketing Board, which works directly with pepper farmers with whom it has had a very successful alliance since 1972. The PMB relies on the farmers for the highest quality fruit, and, in turn, the farmers are paid a premium for their efforts.
As it is the policy of the Pepper Marketing Board to deliver this value-added black peppercorn to its destination just twenty-four hours from the time it is picked, the PMB dries its berries indoors with a continuous flow of hot air. This is in contrast to black peppercorns from all other parts of the world, which are dried in the open air over long periods of time, robbing the spice of some of its wonderful aromatic qualities.
Black Sarawak peppercorns are among the best in the world. They are medium sized, with a bold flavor that blossoms into mingling flavors of fruit, cocoa, and woodsy spices. The flavor is milder than Tellicherry or Wynad. A delicious all-purpose peppercorn, grown and processed with care. A customer favorite.
View full details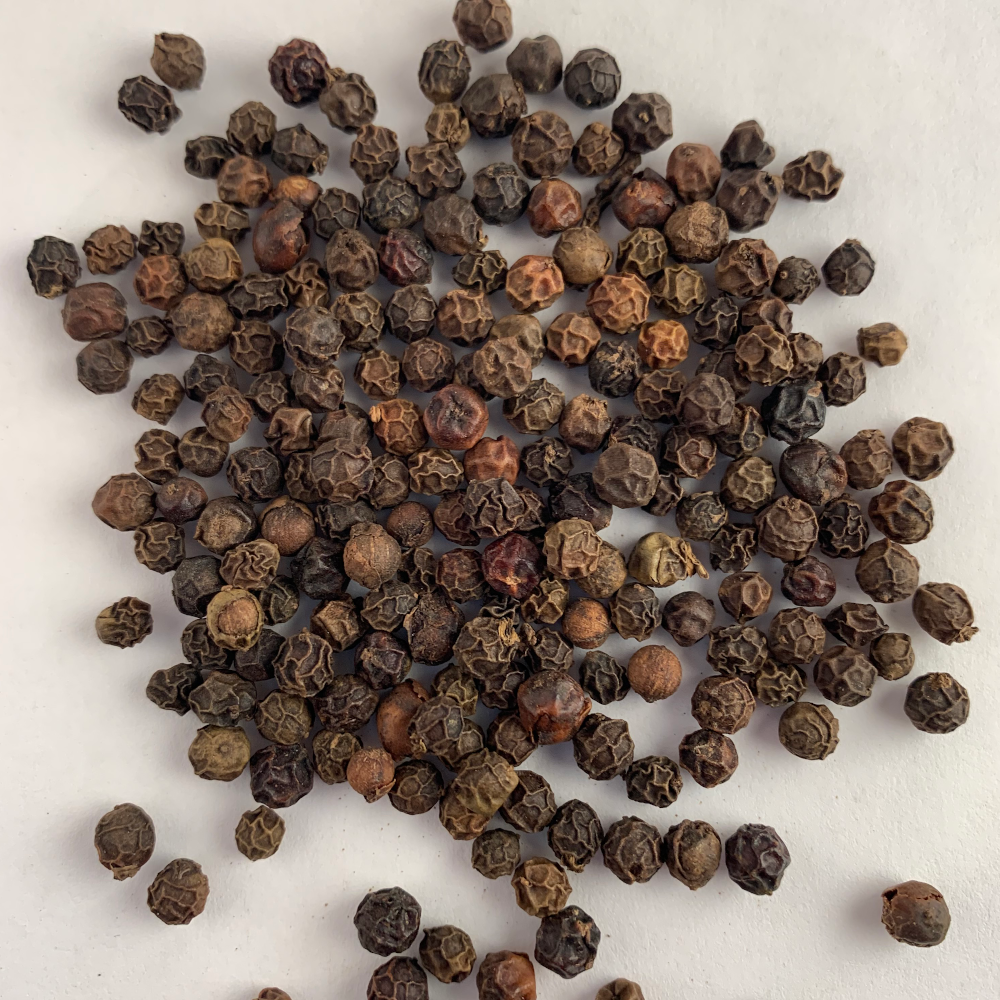 Wonderful Flavor with Subtle Heat
This is the same Black Sarawak peppercorns that was available twenty years ago but disappeared from all market. It was a treasure and Salt Traders has it brought it back to our markets.

Fruity, herbacious and winy with a mild zest. The most wonderful pepper I have ever experienced.


Beware of other "sarawak" peppercorns which possess so much heat that the flavor is lost in the pundency. It may be related but the final product is nasty.

Thank you Salt Traders for this and your Danish smoked salt..
wonderful flavor
This pepper is not as hot as most but has a wonderfully complex fruity flavor that goes well everything and with less heat it can be used in greater quantity for even more flavor or to add an intriguing accent to chocolate or fruit dishes.
Great Product
Excellent for seasoning all food! Works very well in dry rub applications. Real staying power.
The best pepper I have ever purchased
The white Sarawak Pepper is awesome. I can't explain the flavor but, it's really peppery. I've had cheap peppercorns and you can really taste the difference. I will definitely order these peppercorns again.