didi davis food
Regular price
Sale price
$7.95 USD
Unit price
per
Sale
Sold out
Share
Fragrant and flavorful rose petals and organic cane sugar crystals are used to craft our all-natural Rose Sugar. Delicious and versatile, there are many wonderful ways to use Rose Sugar. Here are some suggestions to get you started:
Drinks
Perfect for tea, hot or iced.
Lemonade.
Make into a syrup for your cocktails or use as a rimmer.
Baking and Desserts
Tryin fruit crisp by mixing with the fruit or in the streusel topping.
Sprinkle on top of fruit muffins before baking.
Very nice on top of a fruit tart or in a fruit pie.
Use in cakes, especially pound, butter, or angel food cake.
Sprinkle on butter/sugar cookies, scones, or sweet breads before baking.
In rice or bread pudding.
Dip fresh strawberries in sour cream, then dipped in rose sugar.
Make Strawberry Shortcake. Mix the berries with Rose Sugar and use some in the whipped cream, as well. Change the berries over the seasons.
Good Morning
Sprinkle on buttered and toasted breads, biscuits, or scones. These are great for afternoon tea, as well.
Hot cereal, such as oatmeal.
Dust pancakes, waffles, French toast, or crepes.
With fresh fruit, especially berries, cherries, or stone fruit.
Sprinkle on a bowl of yogurt.
Side Dishess
Glaze butter-sautéed fruit (pears, apples, pineapple).
Sprinkle over green salads with fruit, such as strawberries, blueberries, mango, or papaya, or dried cranberries or dates.
Ingredients: Organic cane sugar, dried red rose petals.
View full details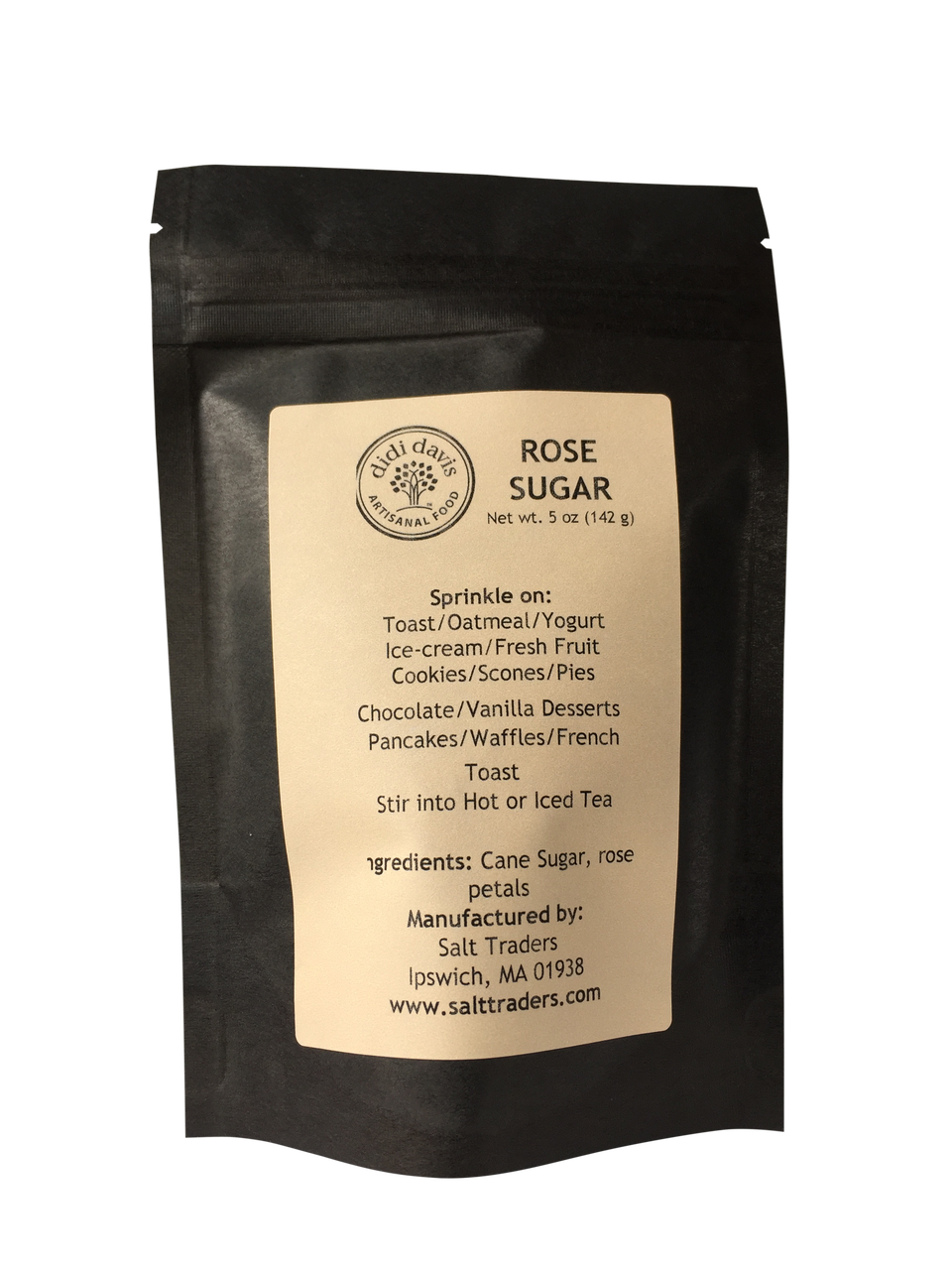 Smells just like roses
I had never heard of rose sugar but I purchased for a toddler snack I was making for my son. It was a hit. This does taste different than regular sugar so if you aren't okay with that, I'd stay away.