Salt Traders
Regular price
Sale price
$77.95 USD
Unit price
per
Sale
Sold out
Share
Oak Smoked Cracked Peppercorns are a labor of love. Coarsely cracked and smoked, these peppercorns define artisanal. The process is quite labor-intensive and takes several hours to complete. They are slow-smoked with aged oak bourbon barrels to achieve just the right amount of smoke. Use these to finish a dish as these peppercorns have a nice bite with a crunchy texture.
You might want to use these peppercorns on everything, but they are particularly delicious with:
Eggs of all types.
Steaks and chops.
Seafood.
Soup, stew, braises.
Cheeses, especially mozarella, feta, or cream cheese.
Flavor macaroni and cheese.
Try on fresh fruit like pineapple, oranges, or grapefruit.
Use just a dusting on chocolate (especially chocolate truffles), caramel, or lemon desserts.
View full details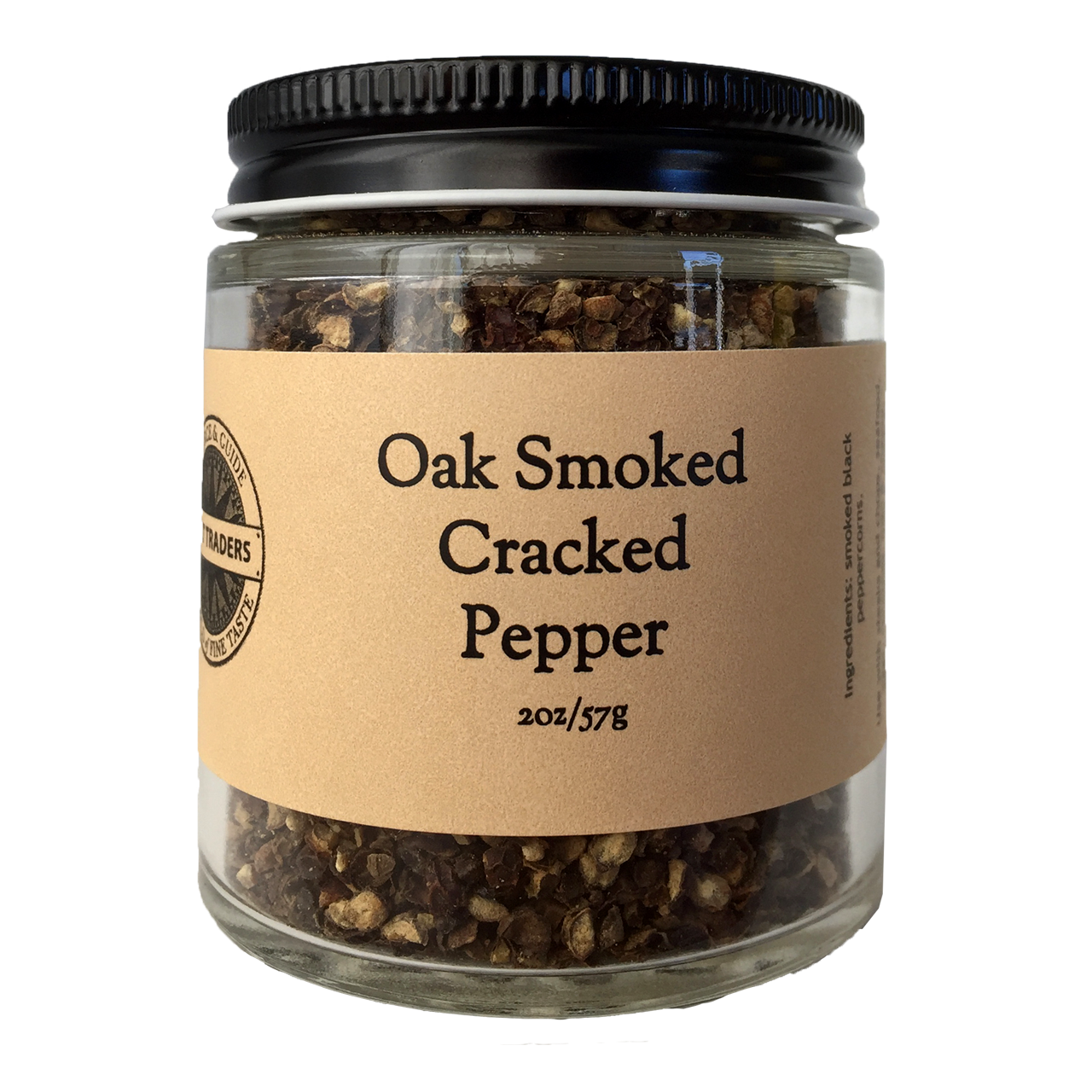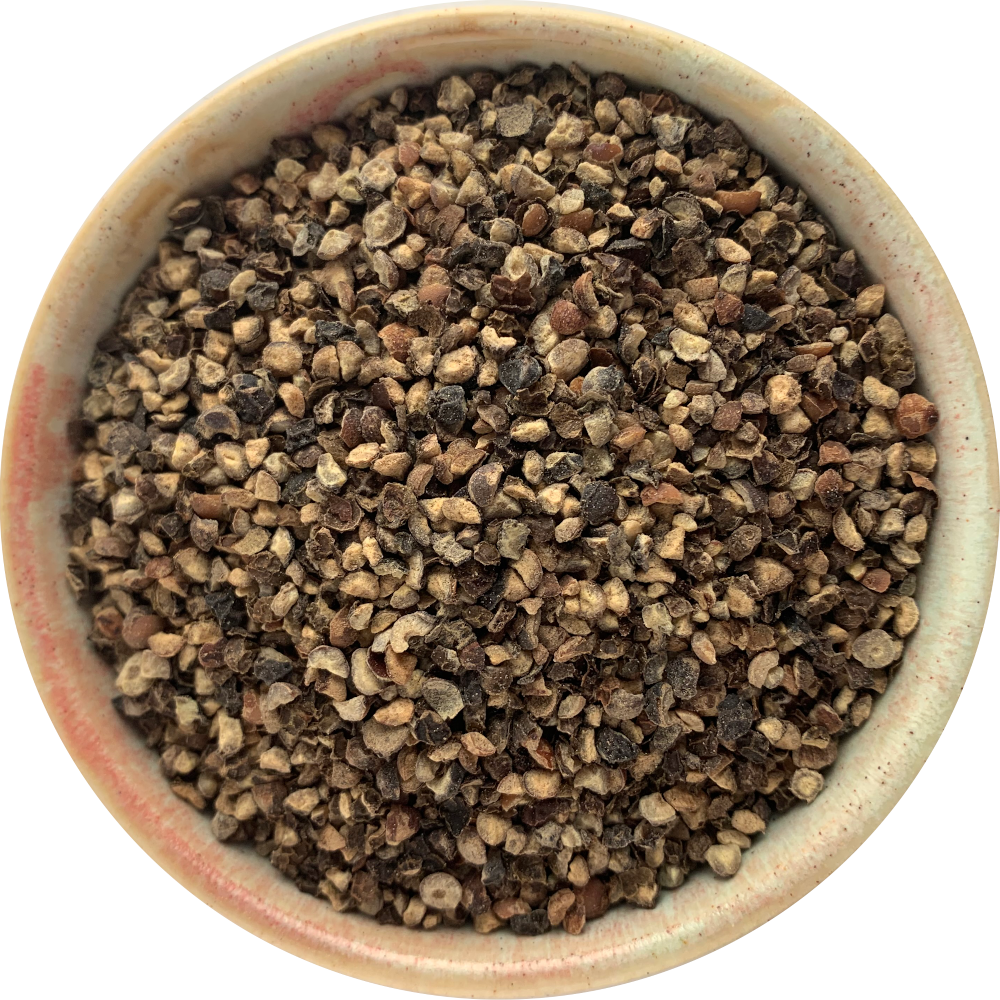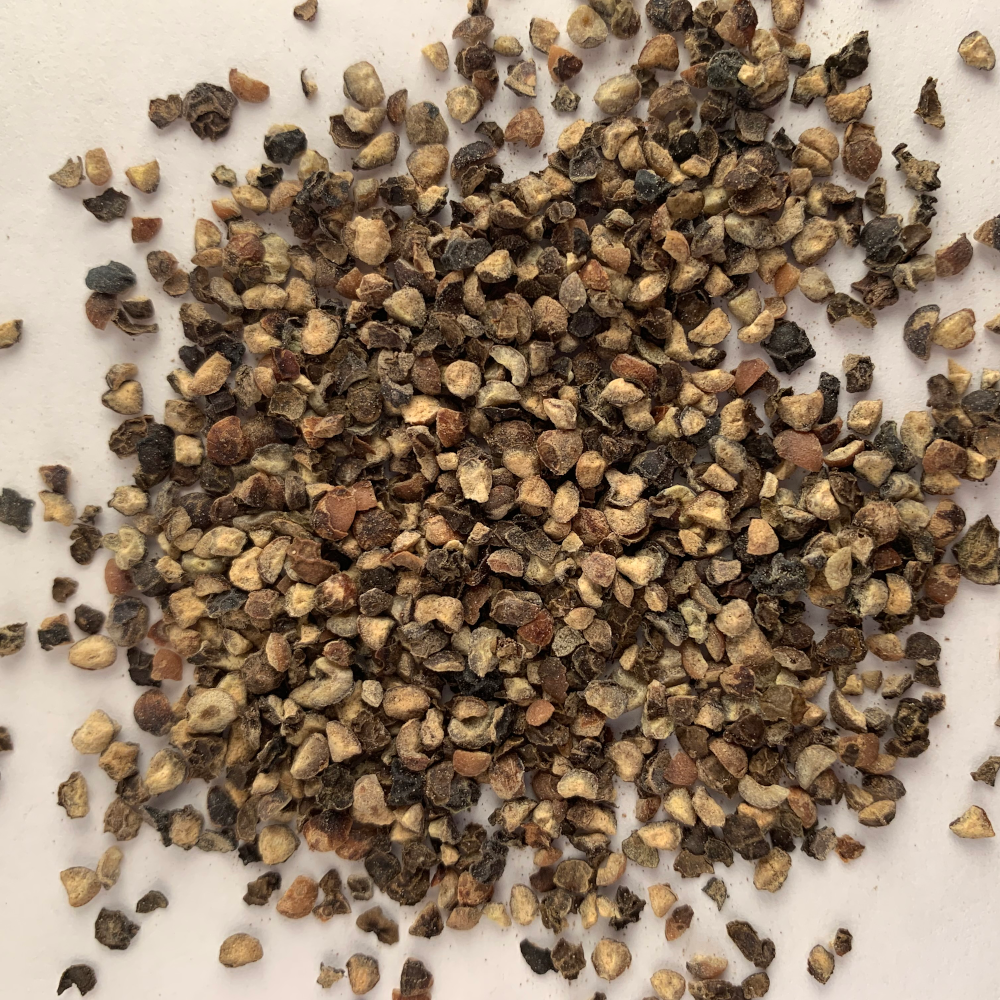 Great favorite
The layer of smoky flavor added to the sharp clean bite of black pepper gives this seasoning a rich depth. A favorite for grilling steaks, I am finding new uses for this all the time. Adds new dimension to favorite recipes.
AMAZING FLAVOR + TEXTURE
I eat mostly veggies, fish, and egg whites--adding this smoked pepper keeps me healthy AND happy!!!!!!
I'm addicted!
I absolutely love this oak smoked pepper! I put it on all my dishes and I can't get enough. The flavor is smoky and delicious and it's a product of high quality. I would recommend to everyone who loves pepper.
Truly addictive
I love this product! I am addicted! I put it on everything I make. It enhances but does not overwhelm dishes. I carry some with me at all times... not kidding
GREAT SODIUM CHLORIDE
This is one of my favorite pepper products! It adds a truly authentic smoky flavor to all of my "projects"