Salt Traders
Regular price
Sale price
$14.95 USD
Unit price
per
Sale
Sold out
Share
Once hailed by Romans as the ultimate peppery spice, wild Long Pepper soon disappeared into culinary obscurity with the agricultural domestication of their cousin, the modern peppercorn. Our Long Pepper is grown in Cambodia and harvested when fully ripe and red, then sun-dried for several days. The flavor is deep and complex, simultaneously releasing an earthy pungency with sweet overtones of cardamom and nutmeg. The Long Peppercorns look like tiny cattails and once ground, toasted and ground, or simply snapped in two, they release an incredible floral bouquet. Use Long Pepper as you would black pepper, as a finishing spice, or added to a recipe for heat and rich flavor.
Here are a few ideas:
Use as you would a bay leaf: Chop or snap the pepper in half and add to soup, stew, braises, or chowders
Grind over cheeses, fresh or aged
Sprinkle over desserts that pair well with black pepper.
Try on fresh fruit, especially pineapple or melon
Delicious on grilled or roasted meats
Use on any type of salad
Add a touch to a cocktail
View full details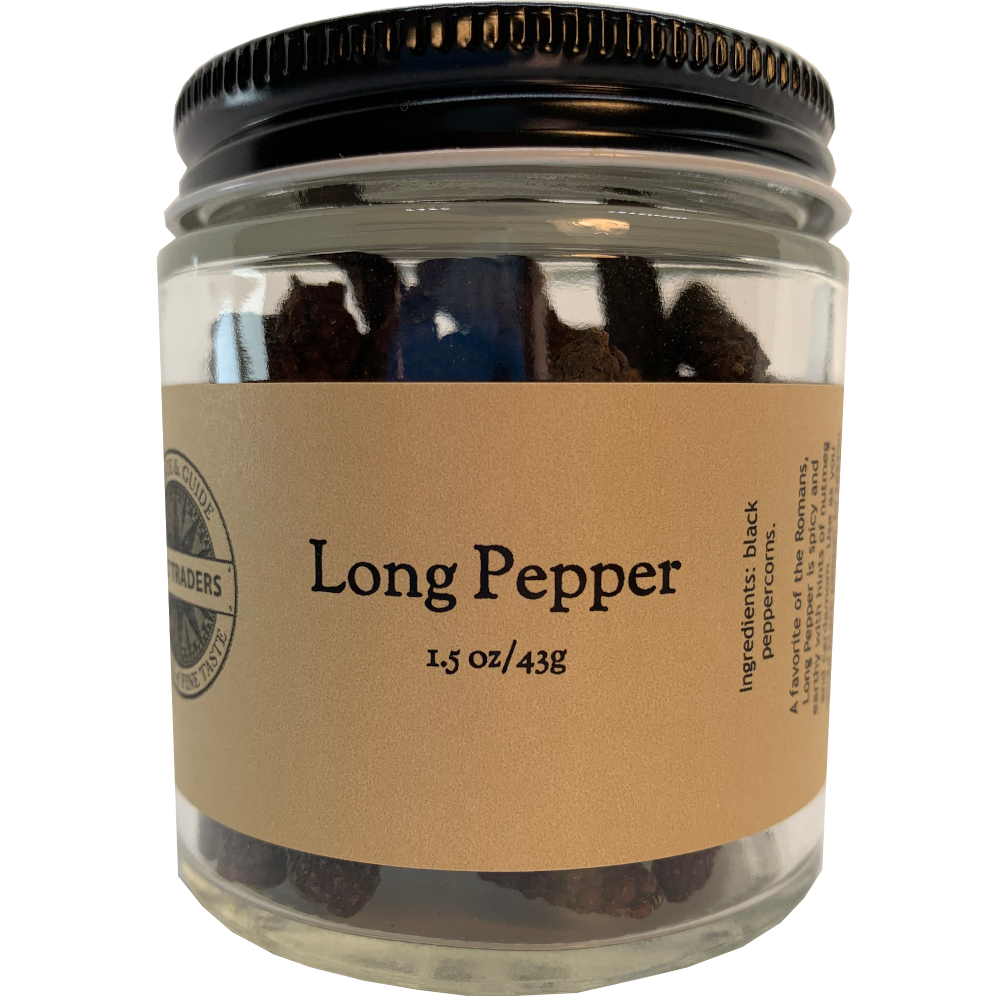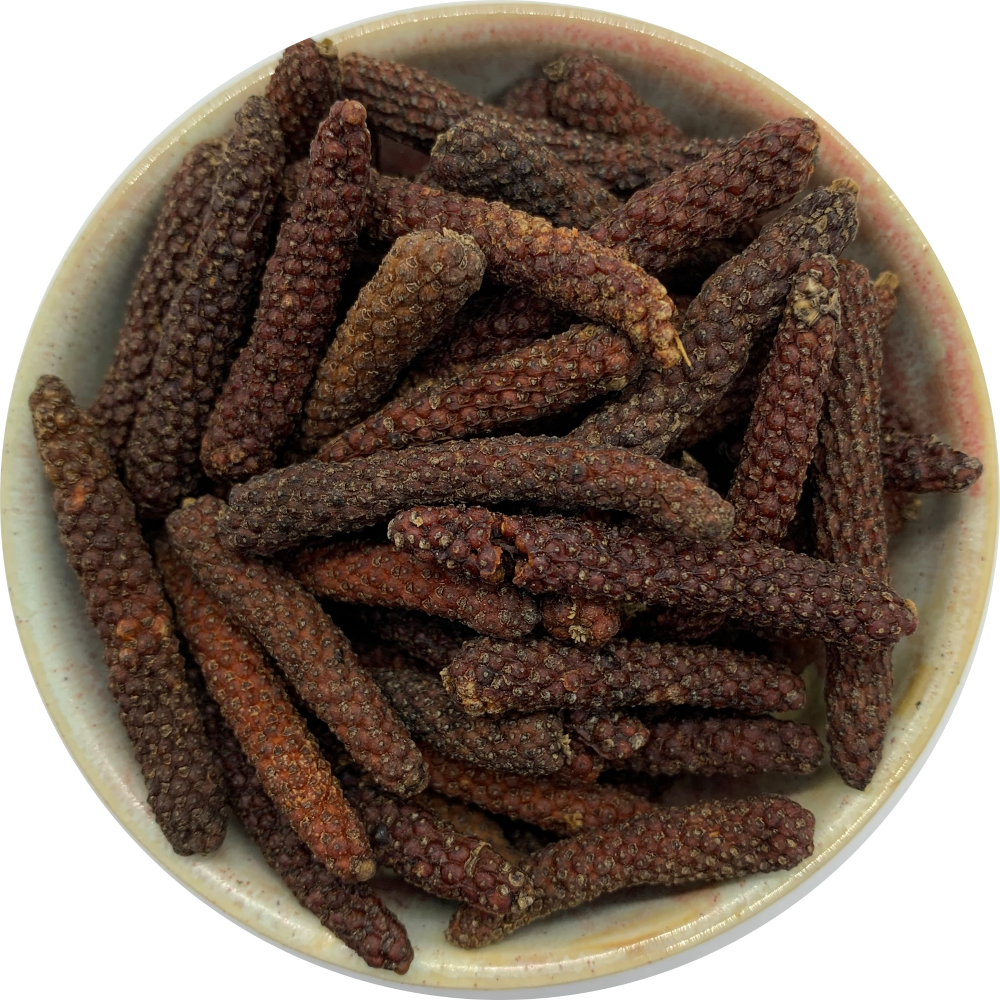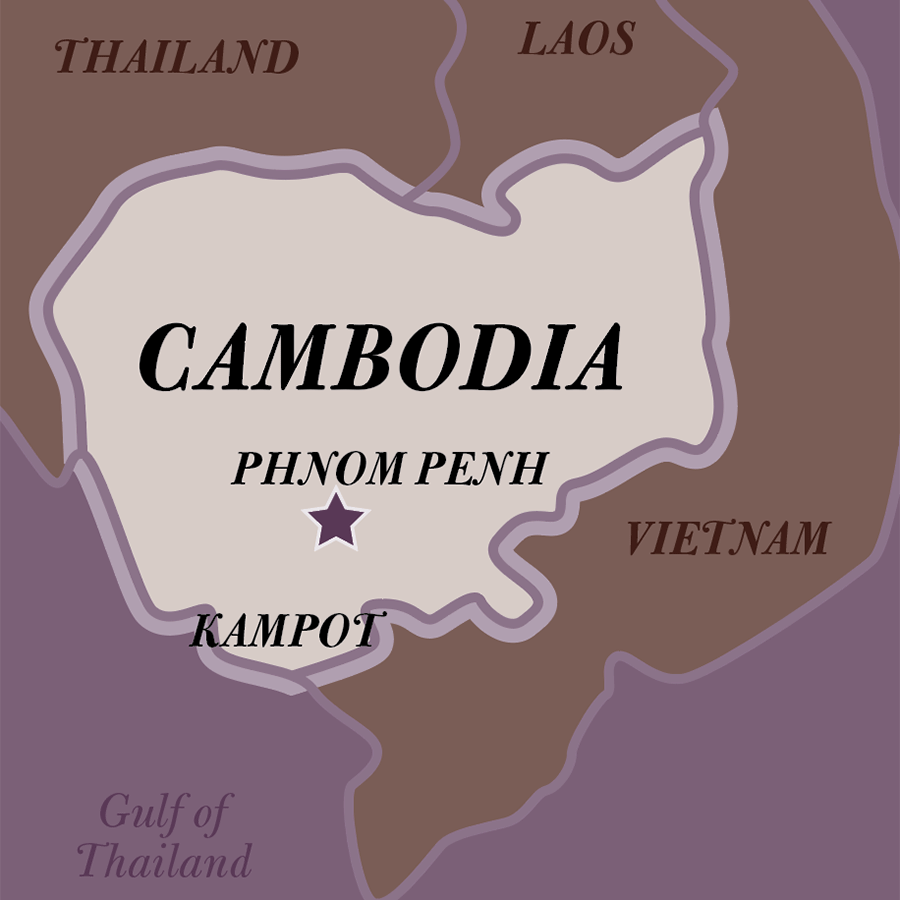 Kampot long
I remember seeing these as a child in the 60's, didn't know what the fuss was about. Now I know! Probably the most versatile/ best tasting pepper ever! Will definitely be getting more(hopefully they won't disappear for 30 years again)!
A complex, fruity pepper with a long finish.
I've been using long pepper for a few years and the product from this vendor is excellent.

I like to use an "electric" pepper mill (Trudeau Graviti) but as the long pepper doesn't fit as is, I cut it into bits similar to the size of peppercorns, using a pet toenail clipper (dedicated to kitchen use, of course) as the long pepper fits perfectly in the "toenail" opening.
Love the complex pepper flavors
These are delicious, complex, intense peppers. Yummy. I grind them in a mortar and pestle - they grind easily but do take more effort than the usual round peppercorns. But they are worth it in my opinion.
Love these...
These are some of the finest peppercorns out there. They need to be ground in a spice grinder, but that is little effort for the extra flavor that comes from this product.

Be aware, the pepper flavor is a bit more intense, but I love that.
Balinese long pepper
I use this in my own blend of peppers,everyone who has tried it wants my recipe.I use it on most everything,especially on meats.