didi davis food
Regular price
Sale price
$19.00 USD
Unit price
per
Sale
Sold out
Share
Our Didi Davis Food Lavender Sugar features aromatic French lavender flowers paired with our organic cane sugar for a distinctive blend. Typically used in the bath or as a dab of perfume on the wrist, lavender is just as savvy in the kitchen. The French crush a bit of it in the classic Herbes de Provence. Some versions of the Moroccan spice blend Ras-el-Hanout add a touch of lavender. It is well known that an infusion of lavender will calm and relax the nerves.
The smell is cleansing and strong, the flavor soothing. Try with fruit; figs are perfect as are oranges or berries. Ice cream and sorbets, custard, jams, jellies and teas are perfect dishes to experiment with Lavender Sugar. In baking, sprinkle some sugar on the top of cookies, shortbreads, or cakes before baking. Make a strawberry or blueberry shortcake with Lavender Sugar.
In the summer, iced tea, lemonade, sparkling water, and cocktails would be a perfect way to use Didi Davis Food Lavender Sugar. Experiment with different teas; we love blood orange tea with lavender sugar.
However you choose to use it, the addition of Lavender Sugar is sure to add a soothing and floral sweetness to any menu item or beverage.
View full details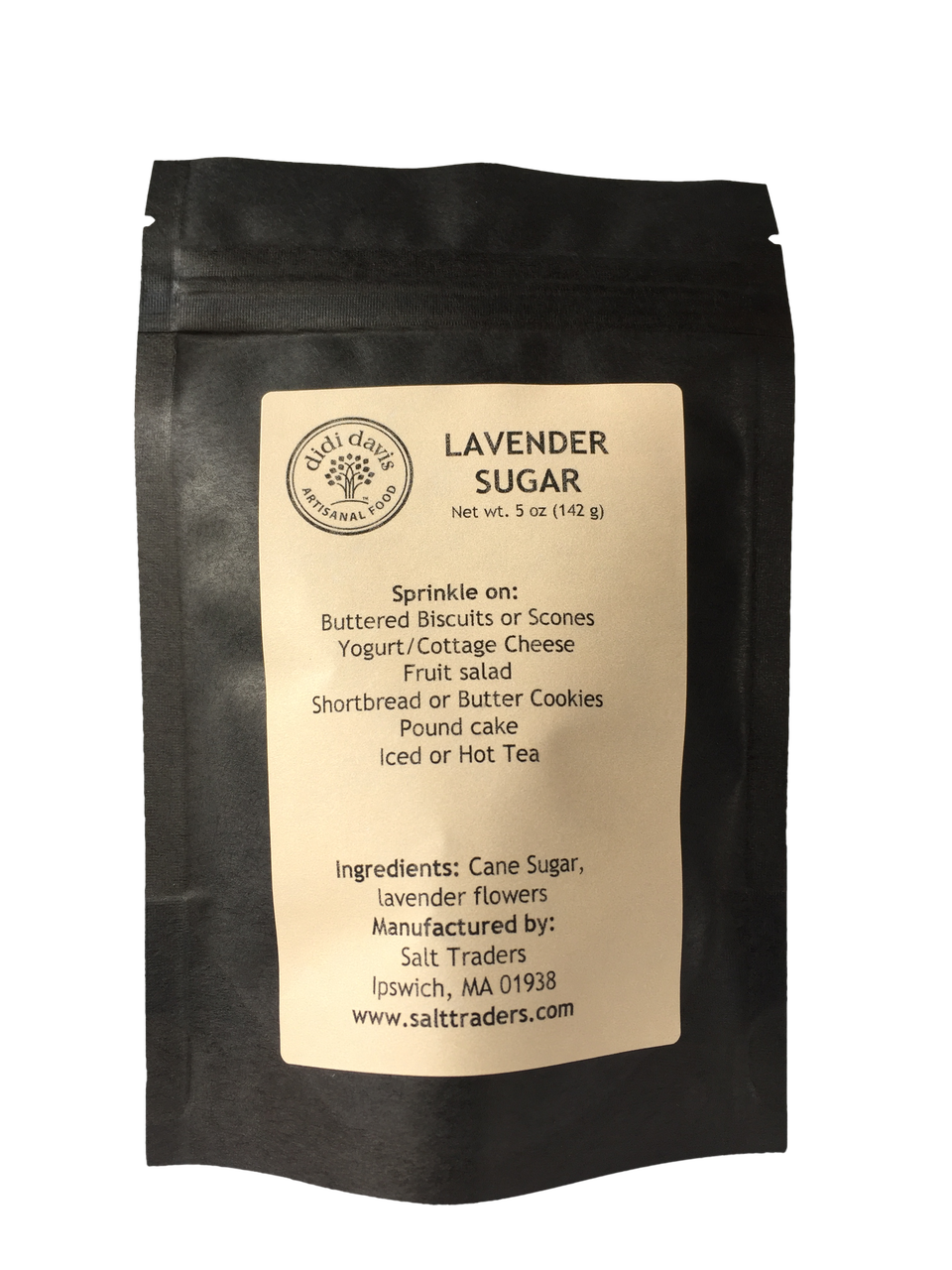 Buy Direct!
I found this product on Amazon! Please don't buy this on Amazon, and buy direct from Salt Traders! Amazon doesn't need your money! This is an exceptional product. I've ordered the smaller bag multiple times, and finally decided to order the largest bag. This lavender-scented cane sugar is perfect sprinkled over an Americano!
Delicious yet subtle for shortbread
I used this sugar in Salt Traders' very easy shortbread recipe. I found the lavender flavor to be a bit muted in this recipe, but I prefer stronger tastes, so those who want more subtlety may find this just right.