didi davis food
Regular price
Sale price
$10.00 USD
Unit price
per
Sale
Sold out
Share
Season with flowers. Herbal, aromatic lavender, the sun, the smells of Provence in this little jar of sea salt. Lavender Sea Salt is an infusion of our moist, crunchy sea salt with French lavender flowers. Scatter liberally over French dishes, especially those from the south of France, but also try some new inspirations to add a little something special to everyday dishes.
For best flavor and potency when not using, keep tightly closed in a cool, dark cupboard away from direct heat or sunlight.
This is how we have enjoyed our Lavender Salt so far:
Crackers, soft fresh cheese (ricotta, mozzarella, goat, cottage, cream cheese, or Greek yogurt), drizzle of honey, sprinkle of Lavender Sea Salt
Lamb chops or butterflied leg, grilled or panfried, drizzled with olive oil and seasoned with Lavender Sea Salt
Chicken, grilled or roasted, or salad with grapes and almonds
Seafood, especially seafood soups or scallops with a squeeze of lemon
Sushi
Roasted vegetables, especially carrots, onions, and zucchini
Season Ratatouille
Season unsalted butter and use for bread or to make garlic bread
Corn on or off the cob
Rice or quinoa dishes, especially rice salad
Buttered egg noodles or pasta with pesto
Shortbread before baking
Lemon bars after baking
Caramel or chocolate sauces
Fresh fruit slices or berries, such as melons, pineapple, peaches, papaya, blueberries, or strawberries
Buttered popcorn
Rim a margarita using lemon or orange juice on the rim
View full details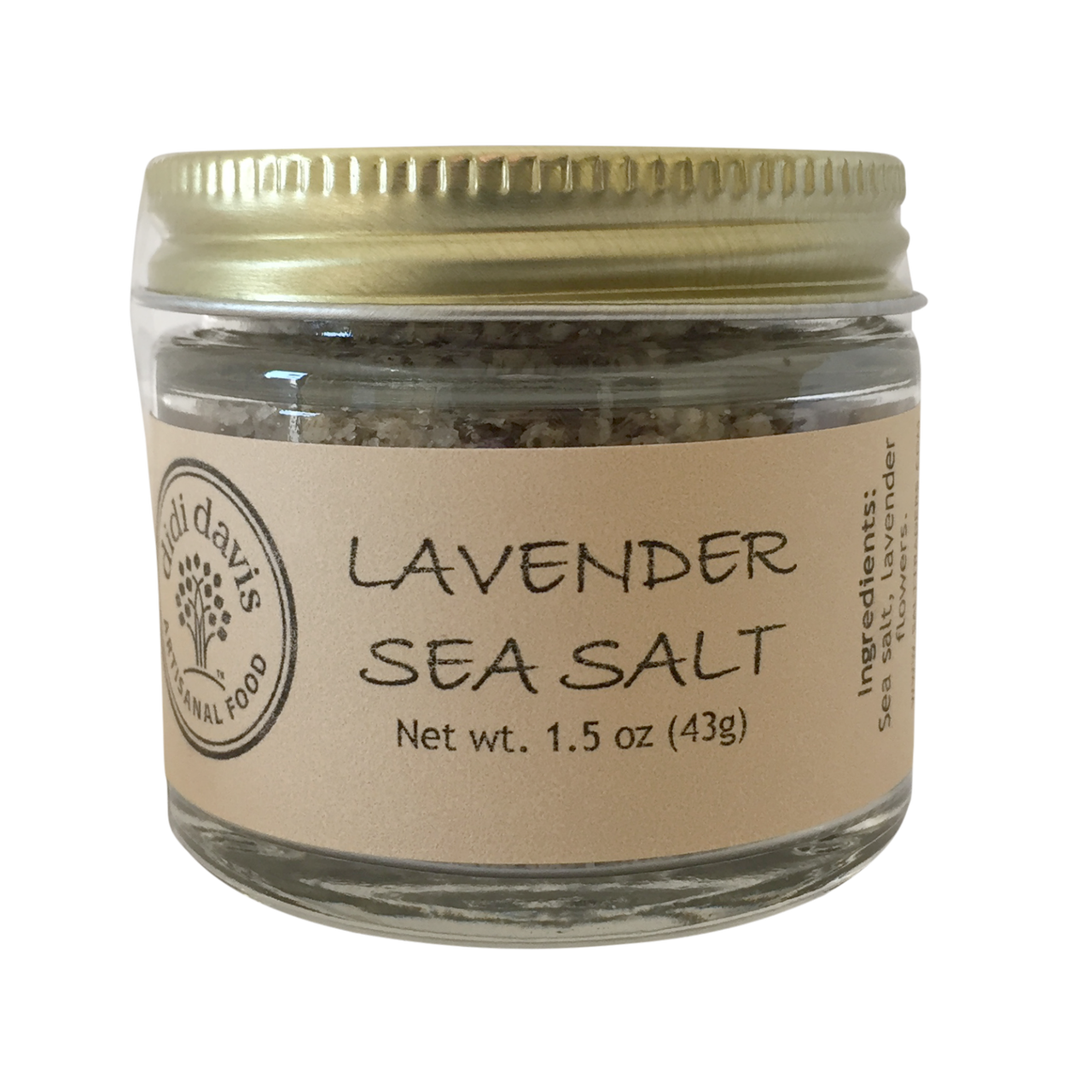 Lavender Sea Salt, the BEST!
We enjoy this sea salt all year long, particularly in the summer on roasted veggies.
Great salt!
I used to buy lavender salt from Eatwell Farms until they stopped making it. This salt is just as good. Unlike other brands, the lavender does not "separate" from salt. Even distribution on food.
Delicately delicious!
Lavender is a staple in my kitchen for both sweet and savory dishes. I've tried many "brands" of lavender salt and never been quite satisfied... until Salt Traders introduced theirs. It's the perfect balance of lavender and salt, with neither overpowering the other. It's awesome on grilled chicken or in homemade chicken soup. It lends a very mellow flavor to beef and pork. A little on top of scrambled eggs (especially with a bit of gruyere) is yummy. Roasted cauliflower is especially great with lavender salt added just before serving.