Salt Traders
Regular price
Sale price
$10.00 USD
Unit price
per
Sale
Sold out
Share
We have blended and stirred, tasted and cried through many test batches to arrive at our new Chile Sea Salt. Refining this salt to just the right balance of flavor and spice took some time and stamina! Finally, we settled on a mix of four chile peppers with fine-grain, hand-harvested sea salt so it may be used as a cooking salt as well as a finishing salt.

We've used flakes for a sweet raisiny texture and flavor, along with a blend of ground chile peppers for hints of fruit, nut, and faint smoke.

This is a warm, rich, salt blend with good fire - one you can appreciate the subtle characteristics of the chile peppers.


Use this russet-colored, deeply-flavored blend on just about everything. Dust on sizzled eggs. Sprinkle over mozzarella and dress with olive oil. For a snack, dip juicy apple slices in the salt. Season cucumber and sweet onion slices and dress with olive oil. Enjoy as a lively side dish, or add to a green salad. Cook in vegetable or bean soups. Mix with unsalted butter and slide under the skin of a chicken and roast or broil. Finish your steak, chops, or burgers with this blend. Mix into ground meats before cooking, too. And on our favorite anytime dish: buttered toast with avocado slices.

This luscious salt blend will add good fire and warmth to any dish.
View full details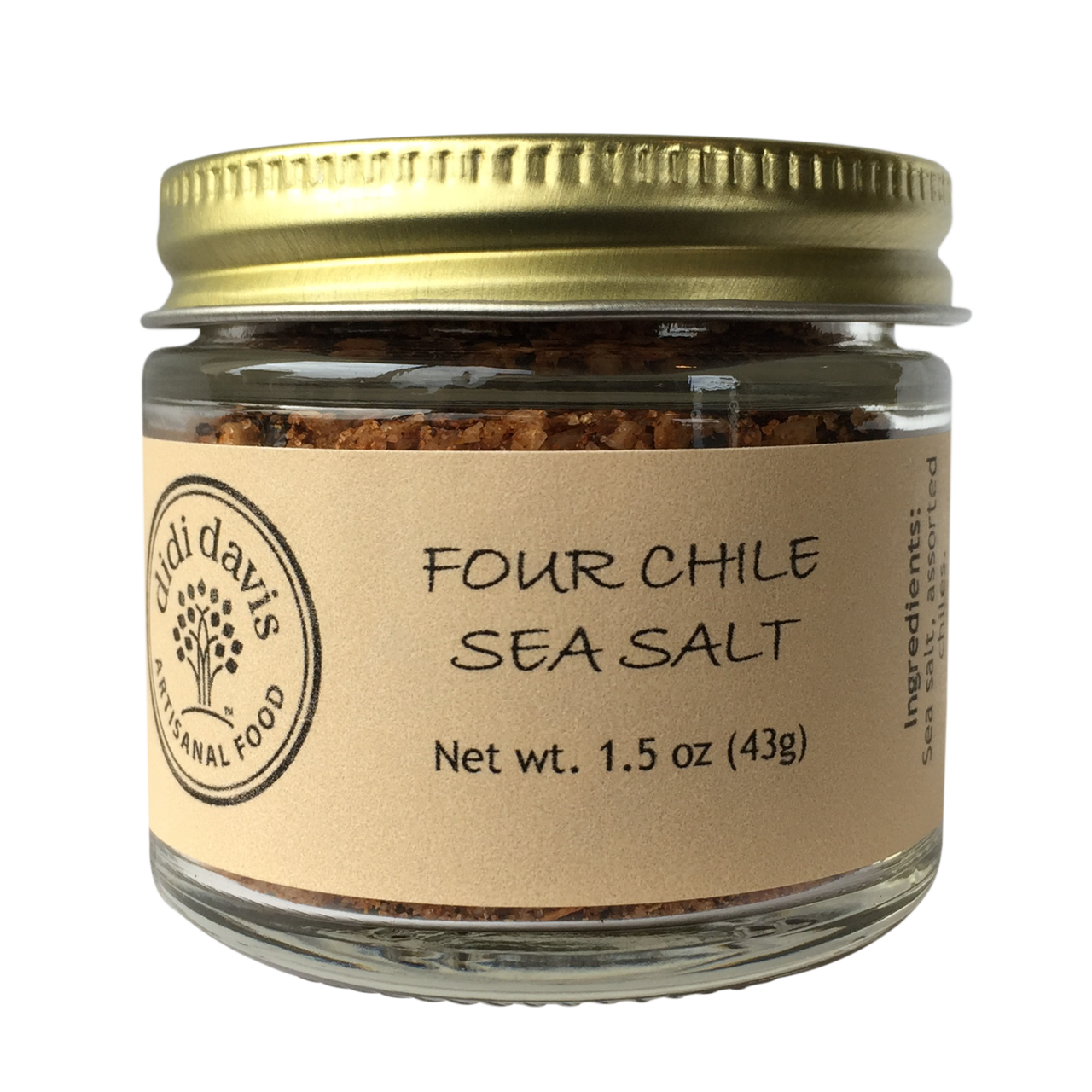 Outstanding!
Didi, you've done it again! This blend is a masterpiece and now a regular in my kitchen.

My favorite use for it is in a hearty soup or stew. I almost always finish off soups and stews with Viking or Maine Cherrywood smoked salt. Now, I also add a pinch of Chili Sea Salt to the bowls of anyone who wants a little kick with the smoked flavor.

It's great sprinkled on a burger or steak during grilling and it's mild enough that everybody likes it. On baked potatoes, oven roasted potatoes, and fries it's a nice change from "plain" salt.

I even put a pinch in a Bloody Mary last weekend and that was delicious, too.

Thanks for another terrific blend!