didi davis food
Regular price
Sale price
$12.00 USD
Unit price
per
Sale
Sold out
Share
Fennel Thyme Salt is made with aromatic Italian fennel pollen, thyme leaves, ande moist, crunchy sea salt. People who do not like fennel love this salt. Fennel Thyme Salt is very versatile. Try on:
Italian dishes
seafood
pork
lamb
poultry
vegetables, especially roasted vegetables.
tomatoes
Mediterranean soups, stews, braises (scrumptious in ratatouille)
rice
sliced oranges or apples
View full details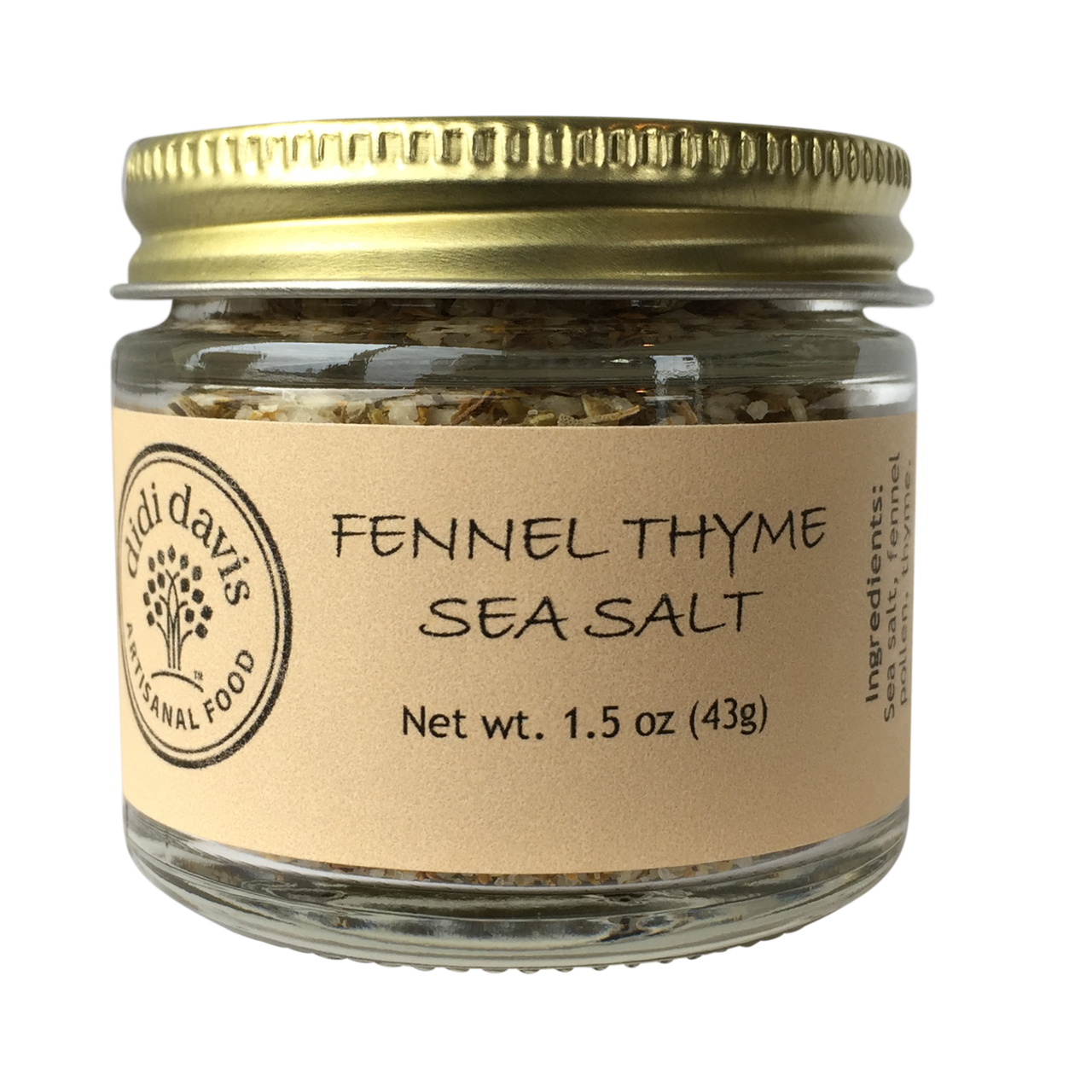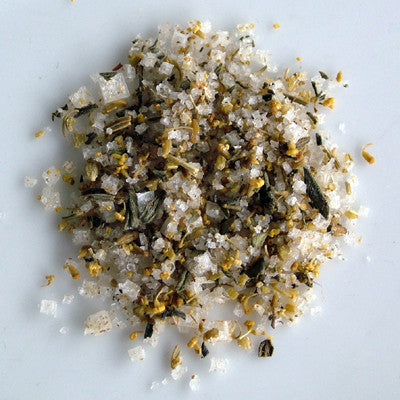 Unexpectedly Versitile
We had a single recipe that we originally purchased this for but found it was just wonderful in a variety of dishes as well as just a finishing salt for a simple salad. This is our 2nd time ordering and it will be a 'staple' in our kitchen going forward. Add to roasted cauliflower soup, red beans, collards and red rice medley or an "ALT" (avocado, lettuce and tomato on your favorite toasted whole grain bread!).
Surprised by the Versitility
We are re-ordering the fennel thyme salt, we've used it so many ways. Great with mashed potatoes, on steamed veggies and our new favorite use: on baked kale: lightly steam or quickly blanch chopped kale, toss with just a bit of good olive oil and the fennel thyme salt. Bake on a sheet in at 400 (or 375 if using convection) for 6-10 minutes (depending on how spread out it is). Eat as is, or sprinkle on salads, veggies or just about anything you're serving.
Cook's Little Helper
Constantly in use...perfect when you need just a little something.
Addicted to Fennel Thyme Salt
Wow, who knew that one salt could be used in so many ways?! This sea salt blend is unlike any other I have ever tried. Great combo of light sweetness and fresh herbs. I don't eat red meat, so this has become a must-have for lots of seafood. Sprinkle it on anything and you are done! didi davis food Fennel Thyme Salt is fabulous.