Salt Traders
Regular price
Sale price
$14.95 USD
Unit price
per
Sale
Sold out
Share
SMOKED KAMPOT PEPPERCORNS
2 oz Glass Jar
Organic and Fair Trade Cambodian Kampot Black Peppercorns are traditionally grown and hand-harvested. For decades the peppercorns grown in the Kampot region of Cambodia were revered as the finest in the world. European traders brought the pepper to chefs across the continent and they loved its robust, full flavor and complex scent. In 1975 the Khmer Rouge took over the country and the pepper farms in Kampot almost completely vanished as production came to a halt over the next 5 years of terror and then years of civil war. After the 1998 elections, everything needed to be rebuilt. Slowly, Kampot Pepper production has increased. Kampot Pepper is organically grown and the region has been awarded with a Geographical Indications Certificate (GI). This certification is similar to one given to Champagne or Roquefort cheese, authentic only when produced in their specific region.
The unique flavor of the pepper is due to the rich soil of Kampot and its location between the mountains and the sea. The pepper is fresh and bright, with undertones of cocoa and and a hint of citrus flavor. These cold-smoked peppercorns enrich any food with impressive woodsy flavor.
For best flavor and potency when not using, keep tightly closed in a cool, dark cupboard away from direct heat or sunlight.
Try these cold-smoked peppercorns with:
Eggs of all types.
Steaks and chops.
Seafood.
Vegetarian dishes.
Soup and chowder.
Fresh cheeses such as mozarella, feta, or cream cheese.
Fresh fruit like pineapple, mango, peaches, oranges, or grapefruit.
Use just a dusting on chocolate or caramel sauces.
With a Bloody Mary or other cocktail that would benefit from a touch of smoke.
View full details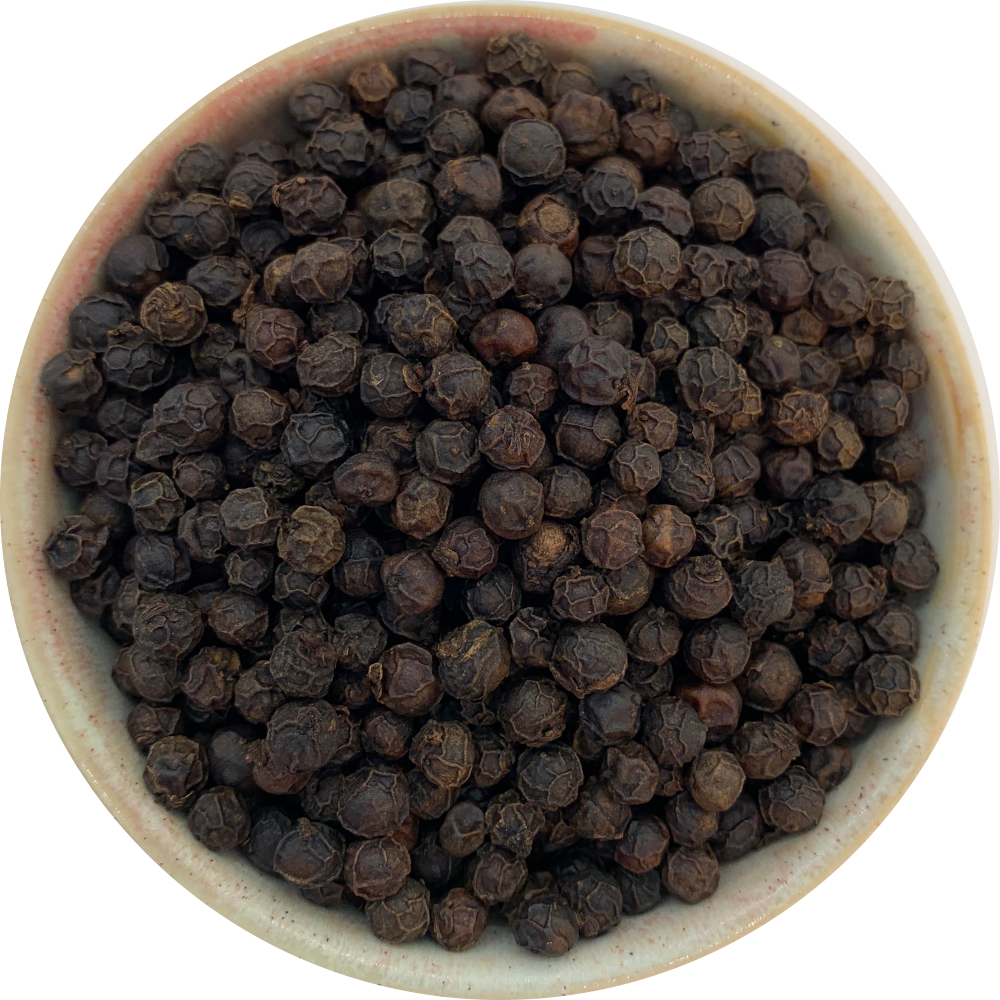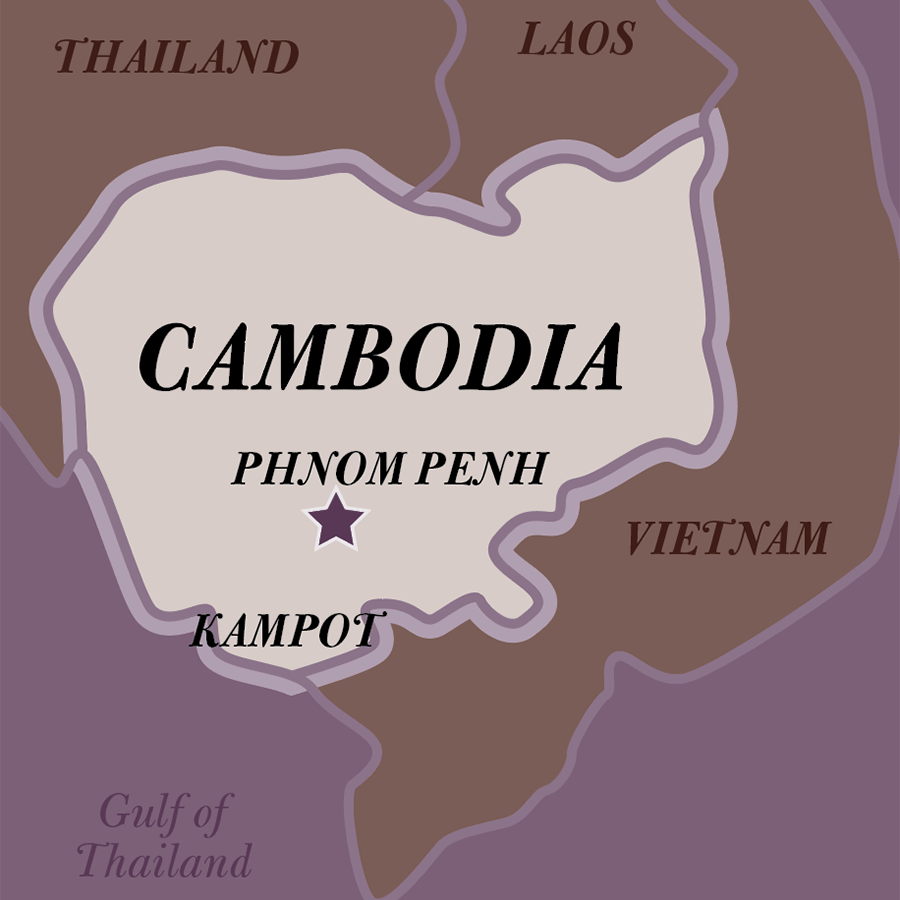 Excellent
Outstanding product and service!!!