didi davis food
Regular price
Sale price
$10.95 USD
Unit price
per
Sale
Sold out
Share
Season cocktails and your brunch too. Bloody Mary Sea Salt is an infusion of our moist, crunchy sea salt with spices and chile. The origins of the brilliant Bloody Mary Cocktail are murky with several stories claiming the title, but what is clear is its brilliance and use as a springboard for inspiration. While we love to rim or season a Bloody Mary with this sea salt, we also love it with food for brunch or any time of day.
For best flavor and potency when not using, keep tightly closed in a cool, dark cupboard away from direct heat or sunlight.
This is how we have enjoyed our Bloody Mary Sea Salt so far:
Rim a Bloody Mary
Roasted nuts tossed with olive oil
Chicken, grilled or roasted
Seafood, especially shrimp and scallops
Egg dishes, especially served with bacon
Roasted vegetables, especially celery, carrots, onions, and zucchini
Corn on or off the cob
Roasted new potatoes
Potato Salad
Season unsalted butter and use for bread or to make garlic bread
With bagels and cream cheese
Popcorn with unsalted butter or olive oil
View full details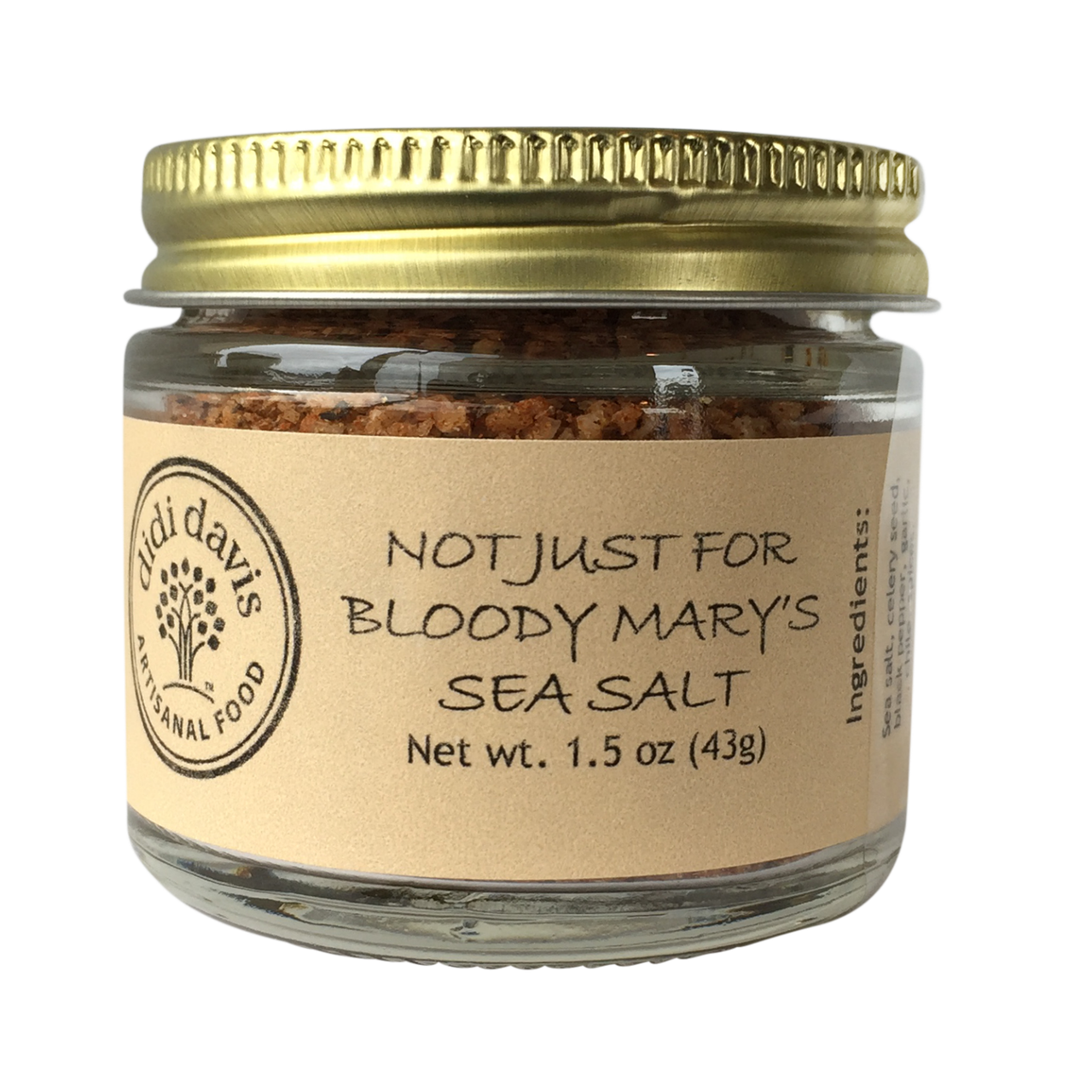 A New Kitchen Must Have
I received this salt as a gift from a friend in 2020 and loved that I could add it to almost anything to increase the flavour. I've now repurchased the 1lb refill bag for the 2nd time and it generally lasts me a good 10ish months. I add this salt to almost anything I want to spice up although I've yet to use it for an actual Bloody Mary haha.
I also ended up buying lots of different salts as various birthday gifts this year. 100% recommend!
What a surprise!
I had no clue as to how this would taste and was I surprised! It's just the right amount of spice and salt. I'm putting it on everything and I absolutely love it! Will be ordering again.