didi davis food
Regular price
Sale price
$10.95 USD
Unit price
per
Sale
Sold out
Share
Bacon, bacon, bacon. Yum, yum, yum. It never goes out of style. Never endangered, never forgotten. Now, with just a sprinkle, you can capture this star and season all you can think of; savory or sweet. We blend a good dose of bacon with moist, crunchy sea salt, and a nice hint of spices. Bacon Sea Salt adds a deep savoriness to every dish it dresses. Keep this one in the fridge to retain freshness of flavors.
This is how we have tried our Bacon Sea Salt so far. We have a feeling it will become a daily seasoning:
Baked potatoes
Sauteed Swiss chard with garlic
Grilled zucchini
Roasted asparagus with lemon zest
Corn on or off the cob
Mac and cheese
Tomato or cucumber slices
Summer tomato and mayonnaise sandwiches
Bagel and cream cheese
Chicken-roasted, grilled, or pan-fried
Beef or pork steaks
Seafood
Egg dishes
Homefries
Rice dishes
Chocolate or caramel sauce
View full details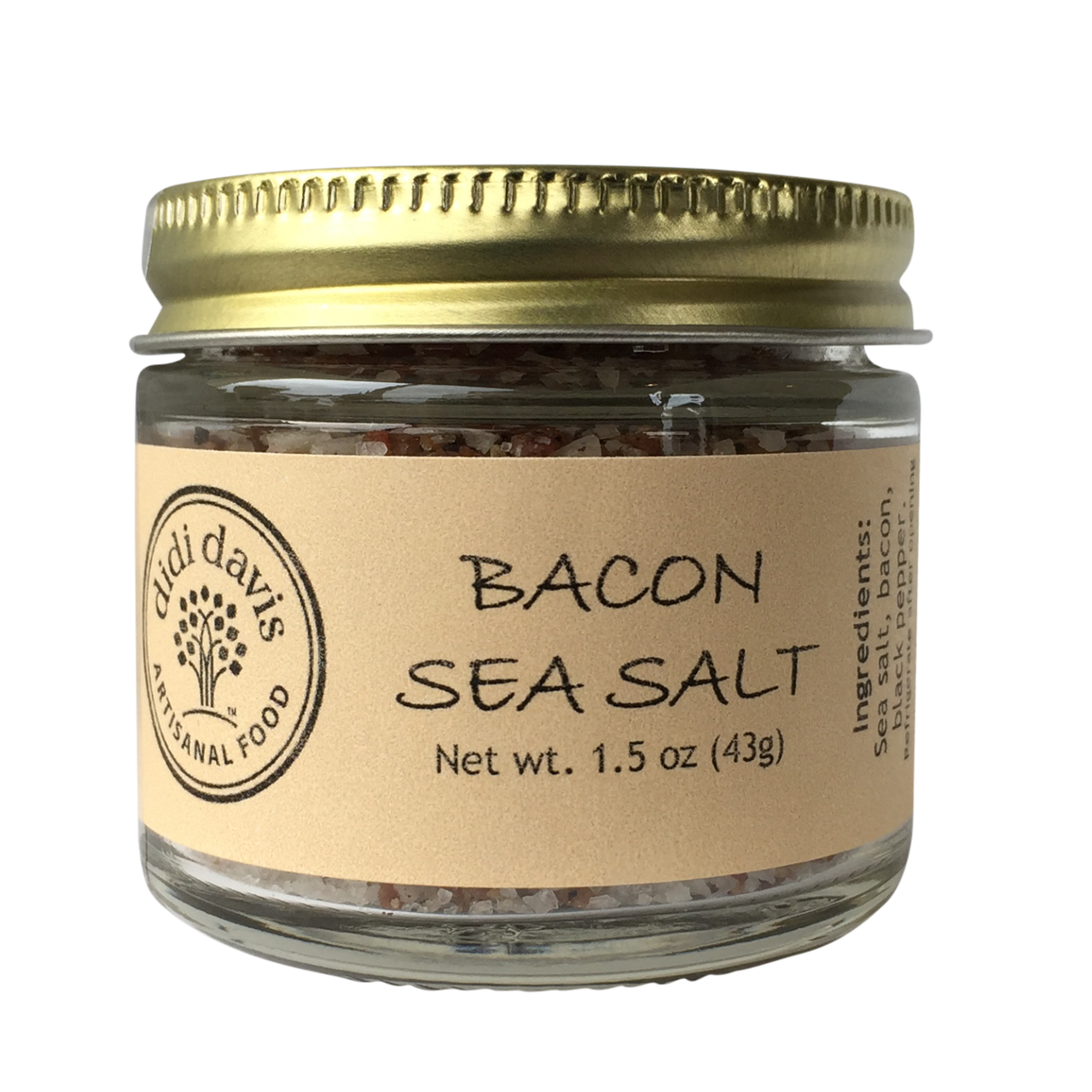 Bacon sea salt
It was ok. Thought it would be more a robust sea salt taste bacon taste. Maybe I'll mix the smoked cherry with it..
Salt
This is pretty good salt my biggest complaint on this one is if not in a jar it was in a bag, I was not very happy about that!! How to spend that much money everything should be in a glass jar like it shows in the pictures
A Taste of Bacon
Love this salt! You really get the flavor of bacon and a little goes a long way. This is my second order as I tend to use it in a lot of my recipes.
Love this Product!
This makes my 2nd order of Bacon Sea Salt. (ordered 2 -1 lb bags) Gave one as part of a wedding gift! I use it in so many dishes that I make, not to mention every time I make eggs or green beans. Thanks for such a great product!
BACON!!!!!
This order was for a gift....but I am very familiar with the bacon salt.....it is WONDERFUL